Printed Matter,

Various Designs

Books/Zines +
Posters +
Experimentation
This is a collection of some of my printed works, ranging from saddle-stapled zines to coptic stitched books to risograph printed posters.
---
Privileged

A collaborative zine between Justin Radulovich and myself. Regarding the idea of privilege, the zine encourages introspection about one's advantages based on several factors. It also offers ways to use said privileges to help others.

I printed the covers with a scan of a linocut design I did by hand then added in the type. That same linocut was used as texture throughout the entirety of the zine. I then typed and set the body copy, impositioned the spreads, added texture using image traces by Justin, and printed using a duo-color Risograph (black and yellow).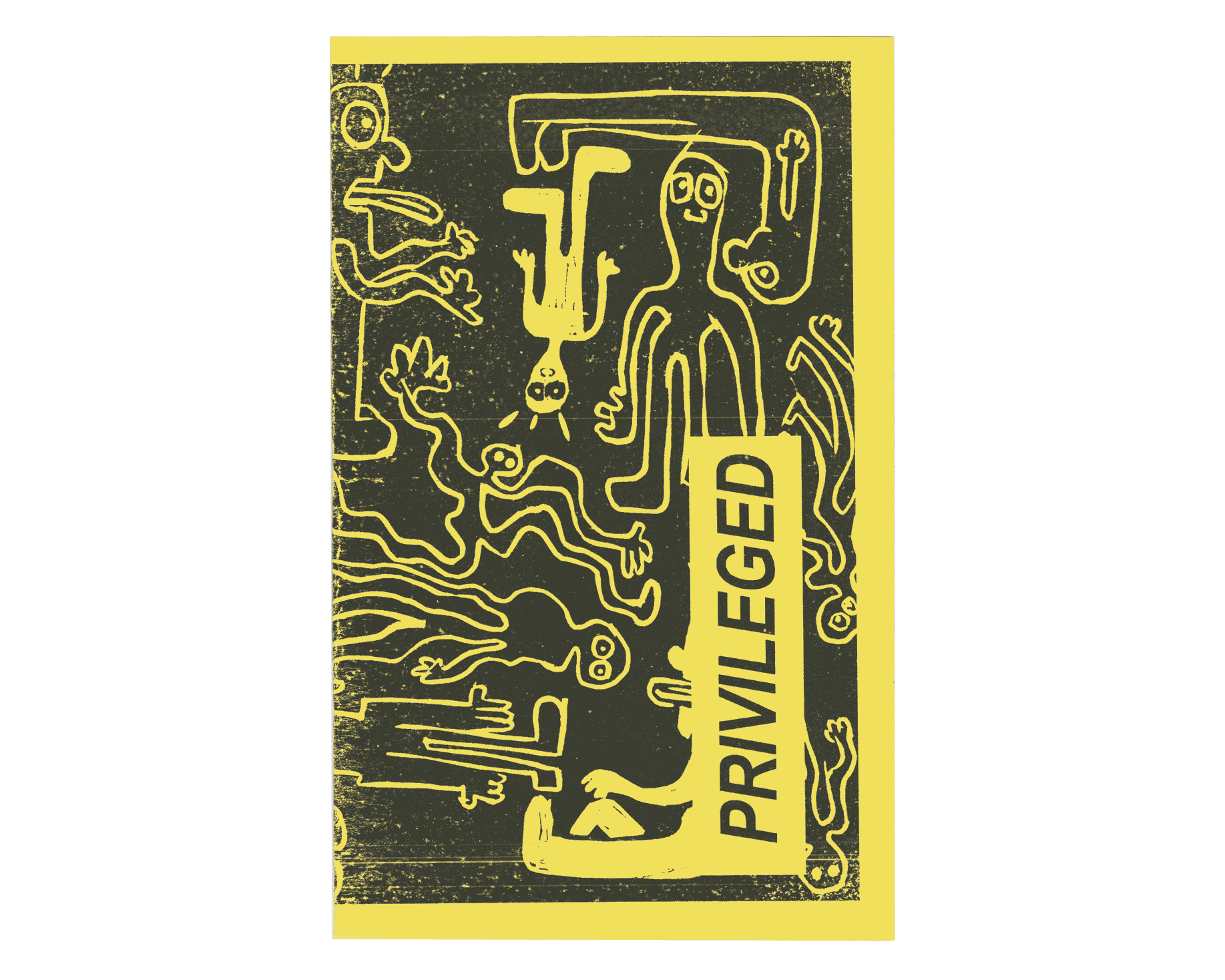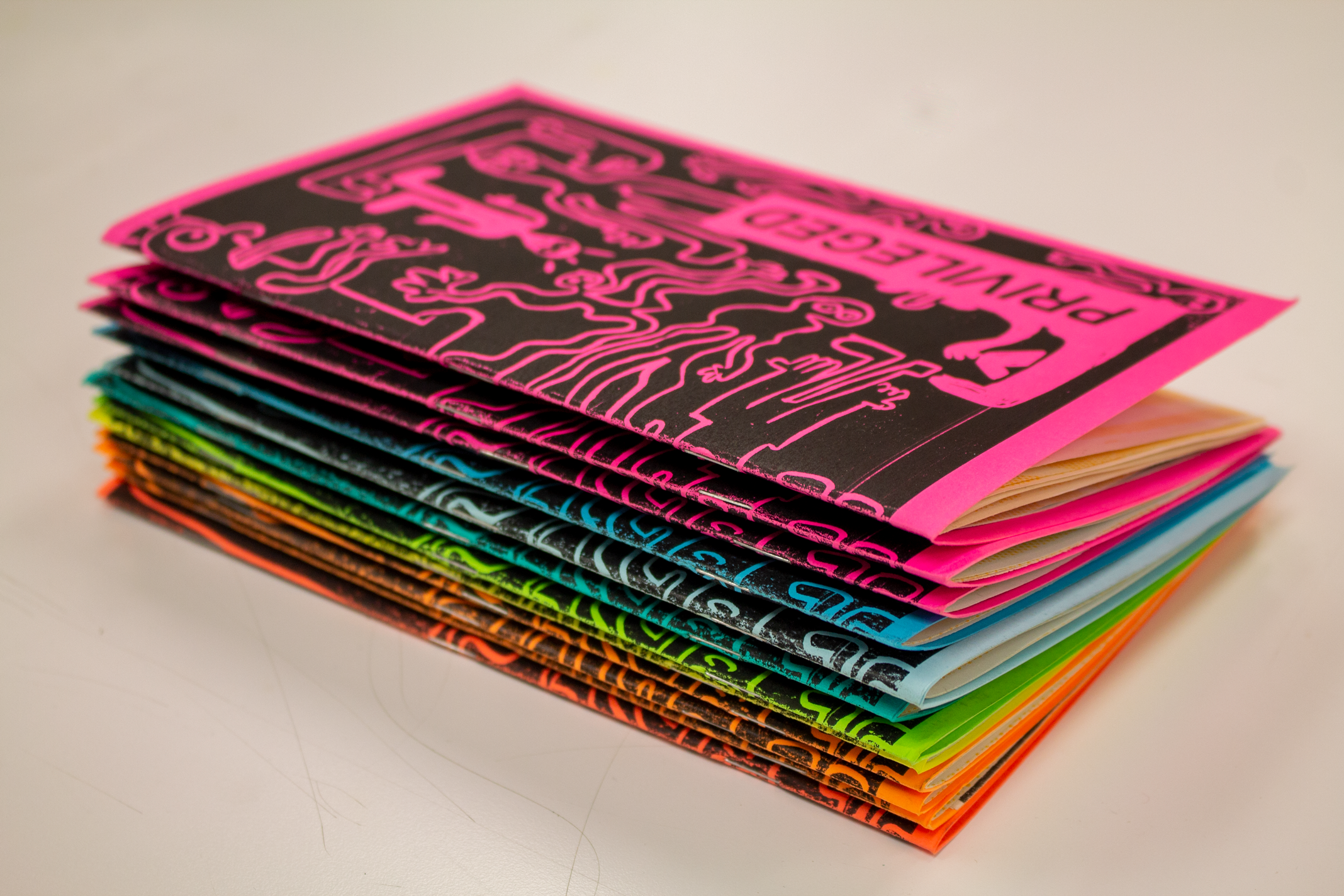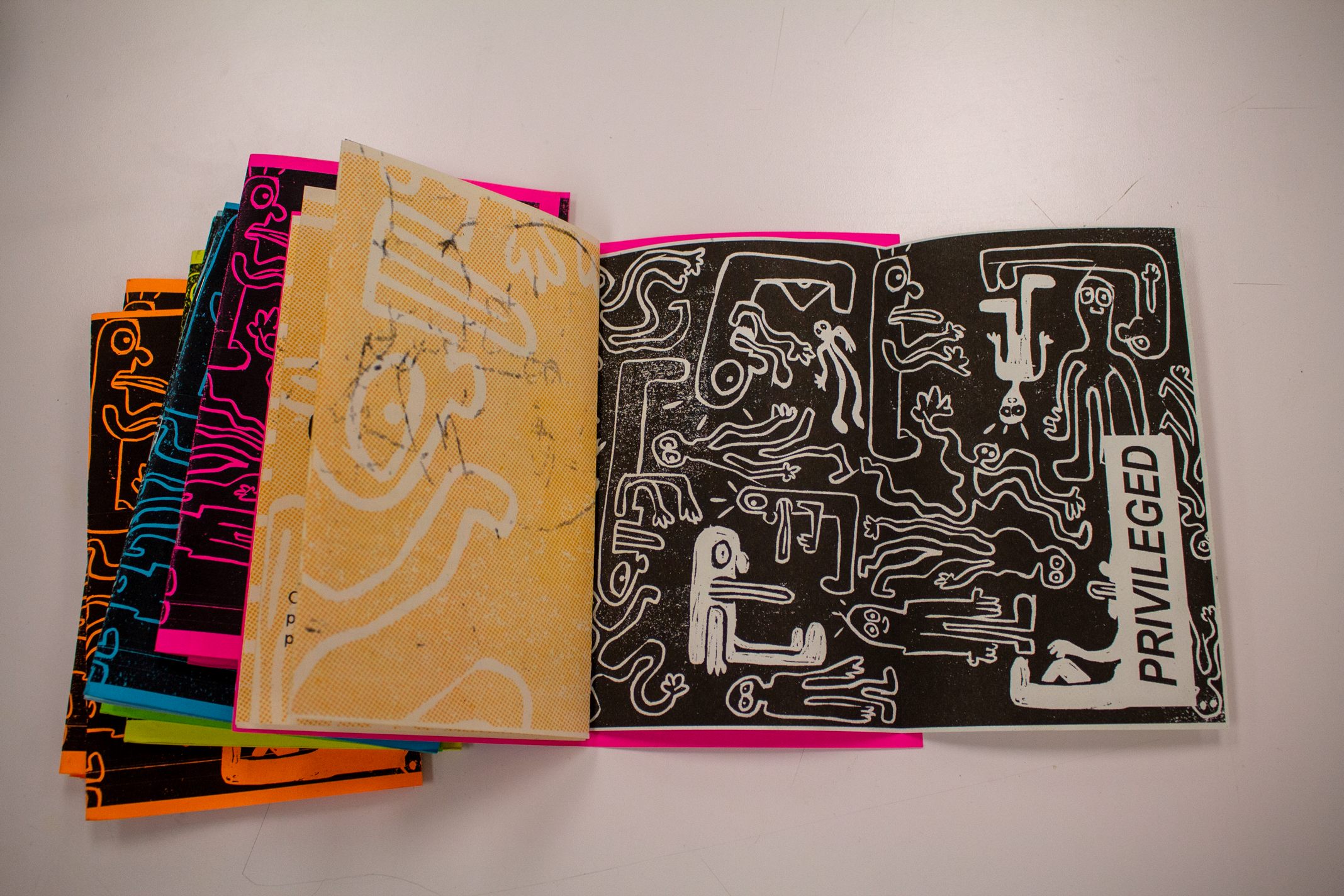 ---
Artist Handouts

A These combination zine/posters were designed alongside Raleigh musicians theDeeepEnd and Nance as a means to promote their work physically at events. As handled, they work as zines that discuss them as artists and their music (both current and upcoming), while opened up, they form large collaged posters.
---
Reduce, Reuse, Keep Making

As Earth Day approached in Boone, North Carolina, we were tasked with creating a series of prints and zines which could be distributed and shared through a local group of art vending machines: The Curio Project.

All the prints were made from recycled materials I found in the trash. I then used found materials (cardboard, bubble wrap, colleagues shoes, etc.) to print textures onto the found materials with discarded Riso masters still wet with ink.
---
Posters

I've made a lot of them and I really don't have the time to go into the details of each of them, but enjoy😀️

Risograph, woodcut, linocut, inkjet, and offset lithography.