clt'95,

Album Campaign

Identity +
Motion Graphics +
Promotion & Advertisment
clt'95 is the newest instrumental beat tape by rapper and producer:
theDeeepEnd
.
I worked alongside theDeeepEnd to develop a consistent visual identity for this tape, designing and producing the motion graphics and videos, social media content, and physical merchandise.
---
Spotify Canvas Graphics

Limited Edition Prints

Reflect the 3 elements throughout the project and the 3 songs:
clouds, rain, and trees
Exhibition

I was able to get the project into a design exhibition which we used as leverage to promote the project before and during its release to the public.
---
Exhibition Takeaways

Two-color riso prints that were given away at the 3rd Hour Senior Design show where the project was put on display physically.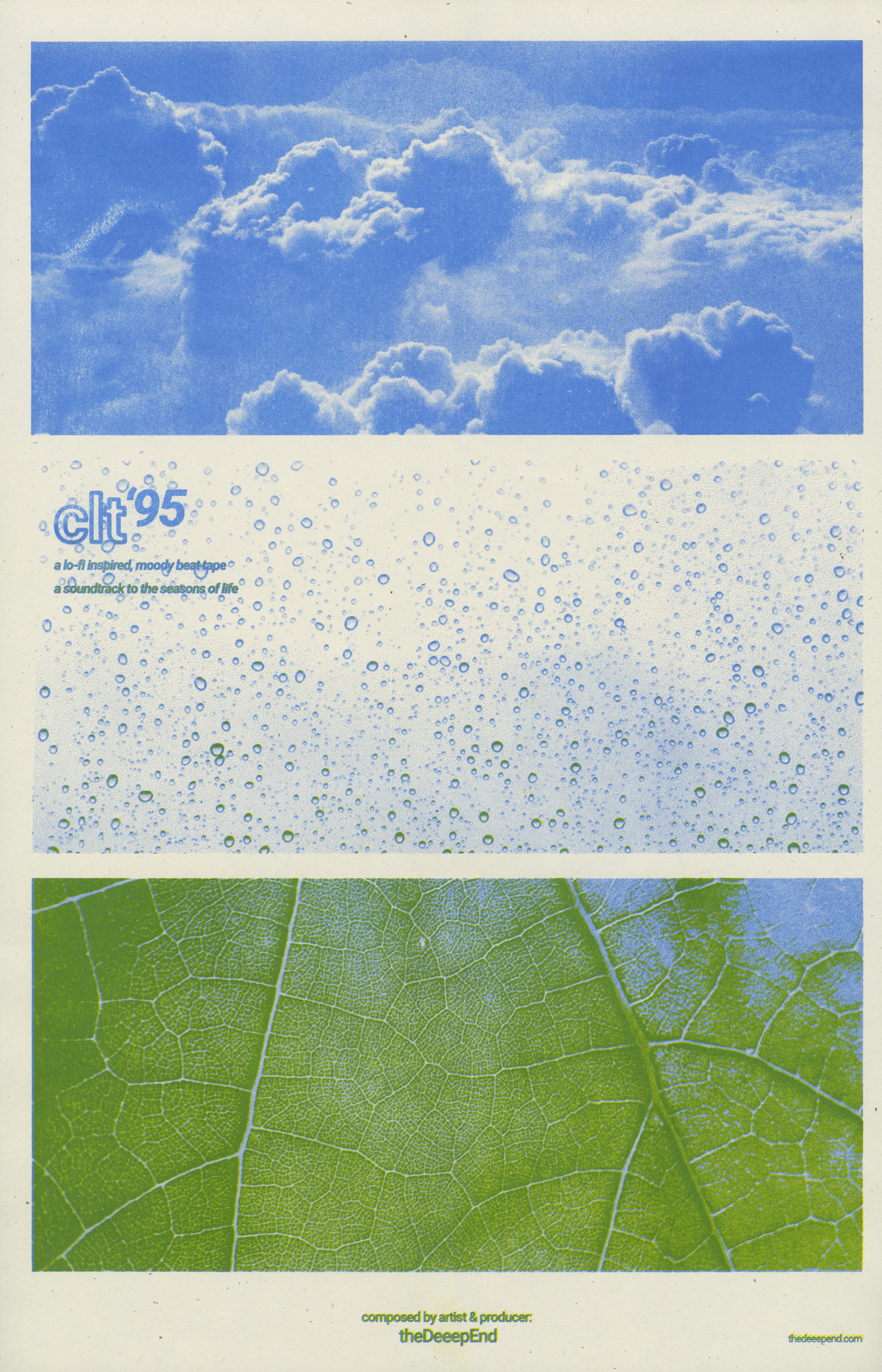 ---
Social Media Content

Videos, photos, and other posts that were sized and formatted to post on various social media platforms as a way to promote the project before, during, and after its release to the public.
Click here to see the content!